Agenda for Annual Meeting
Introductions and Welcome-Meeting called to order by Stan Beeder
Board Members
Stan Beeder
Steve Hunkins
Lianna Kathol
Mike Cruce
Jane Heinz
Tracie Duensing
Joel Green
Tim Thaden
Dan Wheeler
VH Accomplishments since 2019 (Last time there was an in person meeting before COVID)
Ongoing planting and maintenance at the Pollinator Greenway. The greenway provides for water and soil erosion control and supporting pollinators with Native plants.
New signage at the Pollinator Greenway. 
Continued partnership with the Nebraska Arboretum- 55 species & nearly 200 trees and shrubs- we gain expert advice & access to Native and well adapted plants to our area.
Removal of non-native thistles
Removal of hazardous trees, particularly around houses and the trail
Cleaned up retention cell off Glassridge and Foxtail bridge crossing Antelope Creek- these structures help retain high water and prevent flooding
Weed treatment and establishment of low growing fescue- requires less mowing and maintenance
Perennials planted above the wall up at the Pollinator Greenway
Cleaned up and repaired dam and spillway at pond- prevent potential flooding and water hazard for 98th St road
Continued the pilot weed removal on the gas line
Sponsored Food Trucks coming into the neighborhood in Summer and Fall. 
Sponsored Kona Ice Truck coming into the neighborhood. 
Sponsored drive-by concerts with the Vintage Trio-raised money for Kloefkorn to purchase PPE. 
Held a movie night at Mendoza Park. 
Sponsored Summer Neighborhood Garage Sales.
Sponsored a Kid's Entrepreneur Day.
Requested and monitored a Good Will pick-up after neighborhood garage sales.
Set up new three year contracts with our most recent vendors (snow, mowing, bookkeeping, landscape maintenance at roundabouts and entrances.
Sponsored Holiday Decorating Contests
Maintained financials and keep neighborhood fiscally solvent with enough retained earnings to cover neighborhood emergencies
Planned for new amenities-parking lot, utility building and new field space
Held two neighborhood clean-ups each year to keep the neighborhood nice
Had Boy Scouts paint 60 neighborhood fire hydrants
Had roughly 20 neighbors paint additional hydrants
Special Guests to Talk about the Neighborhood
Shayna Cook, Principal, Kloefkorn Elementary
Officer Shane Winterbauer and Capt. Woolman, Lincoln Police Department
How to reach out to the HOA (Tech Time)
Navigating the Vintage Heights website to find what you need
HOA's use of social media
See Click Fix
Board Elections 2022 (3 year term)
Stan Beeder, Mike Cruce, Lianna Kathol
Potential new board members: Chris Schroeder, Casey Ricketts
Joel Green makes a motion to amend the by-laws by adding 2 new members to the board of directors, resulting in 11 members.
Motion passes with 2/3rds vote shown my hands raised to amend the by-laws to add two more positions to the board of directors. 
Joel then makes a motion to approve the slate of 5 potential board members. 
Motion also passes with at least 2/3rd of neighbors present. 
Financial Report (State of the Neighborhood)
The neighborhood remains fiscally strong with approximately 94% of dues collected going back into several primary categories (mowing, landscaping of entrances, cul-de-sacs and common spaces, snow removal and bookkeeping). The remainder of the monies collected went to smaller expenses (legal fees, insurance, and special events like holiday contests and neighborhood social events). 
Upcoming Events
Spring Clean-up (April 8th-23rd ) Use the Go Sign up on the website. 
Neighborhood Garage Sales (June 10-11th, 2022)
July 4th (TBA!)
Kids' Entrepreneur Day Saturday June 11th from 8-12
Question and Answer Session
Snow Removal Map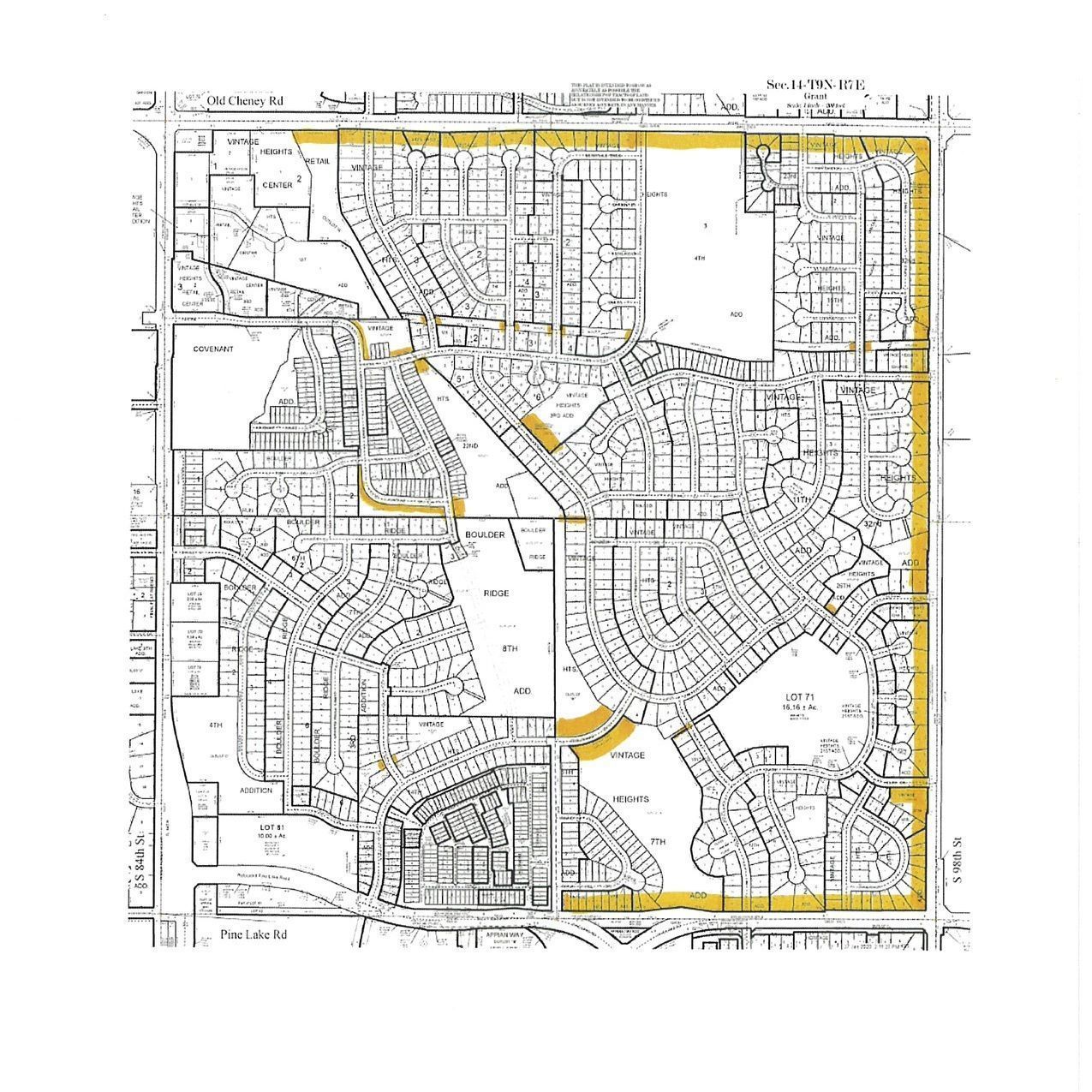 Mowing Map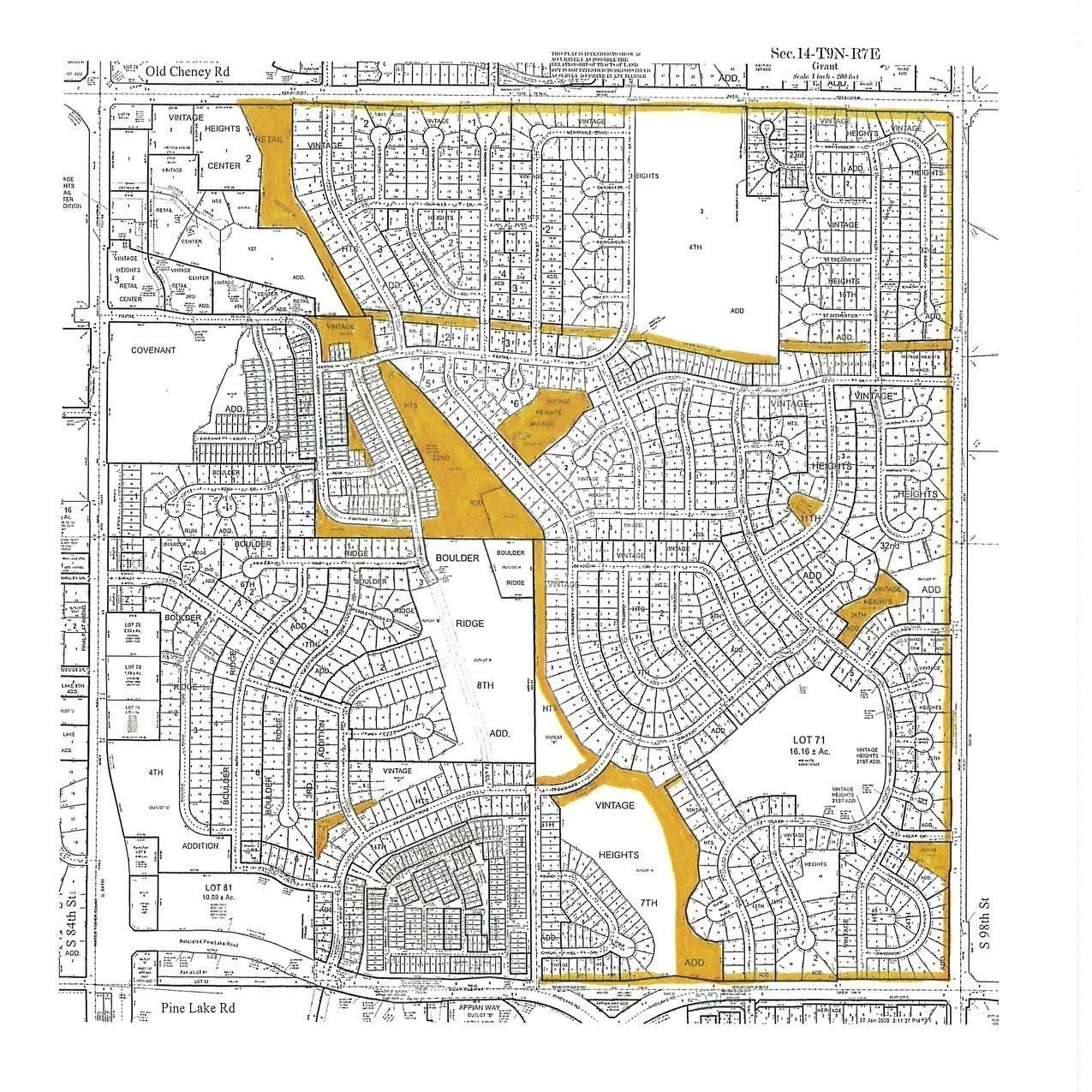 Entrance and Cul-De-Sac Maintenance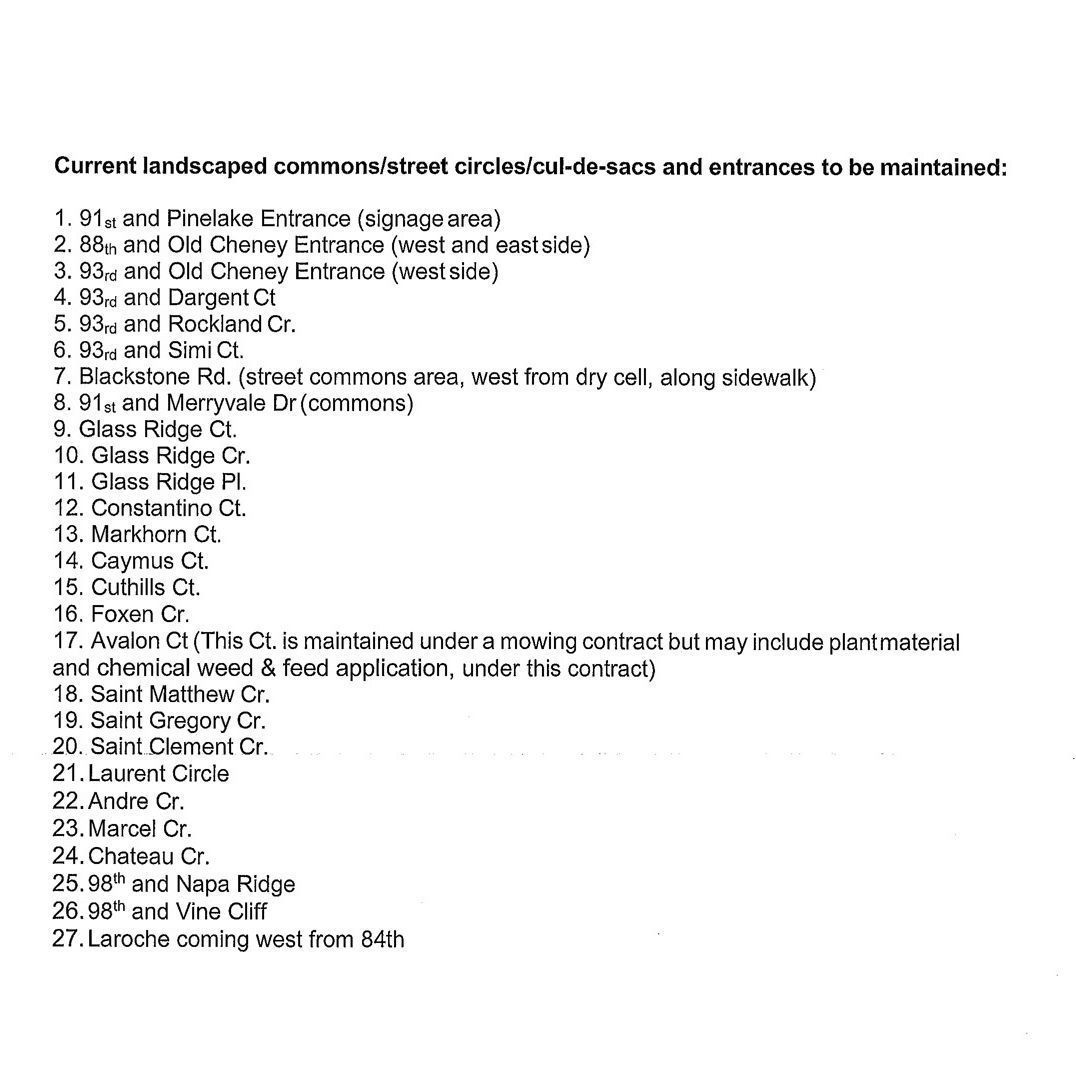 Neighborhood Dues Comparisons