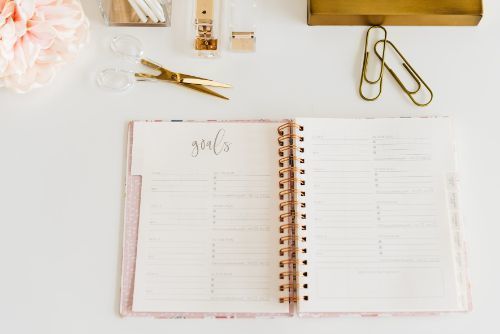 Happy holidays and year-end giving season! While the end of the year is synonymous with holidays, it's also one of the busiest times of the year for nonprofit organizations. That's because the giving season means many are making their final donations of the year to ensure their favorite organizations can continue to achieve their missions in the following year. 
This time of the year is the perfect reminder to consider your altruistic and giving goals for 2022. Take a look below at some ways you can plan out your 2022 giving strategy, from fundraising to volunteering and random acts of kindness!
Take Time to Research Organizations
Many are taking some well-deserved time off at the end of the year. That means it's the perfect time to do your due diligence in searching for an organization you'd love to support. Think about the causes near and dear to your heart. Talk with family and friends about which causes they support and why. You may become passionate about a new organization after speaking with people who already care about the cause!
Set Giving Goals
Once you've decided the causes you'd like to support in 2022, set a goal for how much you'd like to donate or fundraise. This could be a monthly or yearly goal. And remember, the goal could change throughout the year. This is simply a starting point! Your goal could also be a total for all organizations you love, or for one specific cause. 
Commit to Acts of Kindness
One big reason that many people don't start their goals is because it feels too big and too daunting. Incorporate small acts of kindness into your plan for 2022. Sometimes the smallest acts can make a huge difference! Some of your random acts of kindness could include:
Send handwritten notes to friends and family.
Donate a meal to somebody in need.
Pay for the order of the person behind you in a drive-through.
Pick up trash that you see on the sidewalk.
Host a fundraiser, big or small.
Help a neighbor by clearing their sidewalk or running an errand.
Lend a hand after storms or other unexpected occurrences.
Talk with Your Family and Friends
The holidays are all about being with family and loved ones. Use this as an opportunity to talk about your goals for 2022. Who knows—you might pick up some good ideas by listening to what others are hoping to achieve in the new year! Plus, reaching your goals doesn't have to be a solo venture. Instead, ask your loved ones to hold you accountable or to join you on your journey! 
While it's important to plan your goals now, it's also important to remember that goals can change. Don't stress over making the perfect plan and sticking to it. Instead, write a mix of goals that will be easier to accomplish and others that you may not achieve. Having something larger to strive for will help motivate you throughout the year. Remember that no matter how big or small, any act of love and kindness makes a huge difference.