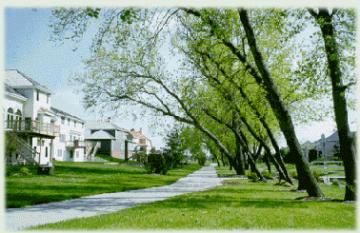 Our Community
Located in an area bounded by 84th and 98th streets and Old Cheney Road and Pine Lake lies a small community known as Vintage Heights. Not far from local schools and shopping districts, Vintage Heights offers its inhabitants a safe, family-friendly atmosphere.
2022 Committees:

Creek Cleanup: Dan Wheeler
Email Account: Tracie Duensing
Event Committee: Mike Cruce
Landscaping: Dan Wheeler
Strategic Planning: All of the Board Members

Book Keeping: Kris Haussler: khaussler.bookkeeping@gmail.com

2018-19 Townhomes HOA (Roundhill & Chalk Hill)

President: Dave Drevo
Secretary: Shari Anderson
Treasurer: Bente Fuller

2018-19 Alligrini HOA (Allegrini Terrace)

President: Dan Cosson
Secretary: Kay Cee Wanser

2018-19 Barclay HOA (Laroche, Franciscan, and Fontaine)

President: Bill Barclay
Would you like to be included on a neighborhood listing?

Are you interested in participating on a neighborhood committee?

Please contact us at vintageheights@gmail.com.