The VHHOA Landscape Committee plays a major role in managing and developing our 40 acres of commons. 
The Landscape Committee, in addition to planting trees, shrubs and perennials, does management of these and other areas through weeding, trimming, watering when necessary and continuing to assess needs. The VHHOA is one of over 100 affiliates sites across the state a status that means having access to plant materials both Native and non-Natives that have been well documented to do well in Nebraska's changing and volatile climate.
Many of the plants along the Billy Wolfe Trail and at the Pollinator Greenway have identification markers. Recently we added an educational sign at the Greenway listing many of the plants. This information can be helpful to home owners making decisions about possible plants to include in their yards. If you would like to help with the landscaping, we are always looking for volunteers. If you are interested contact the gmail account at vintageheights.net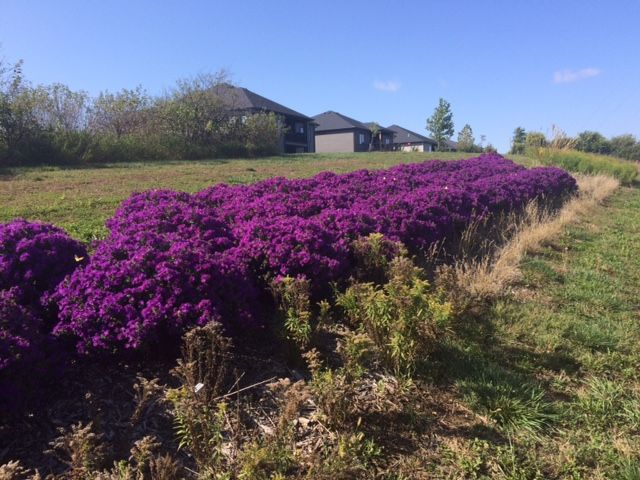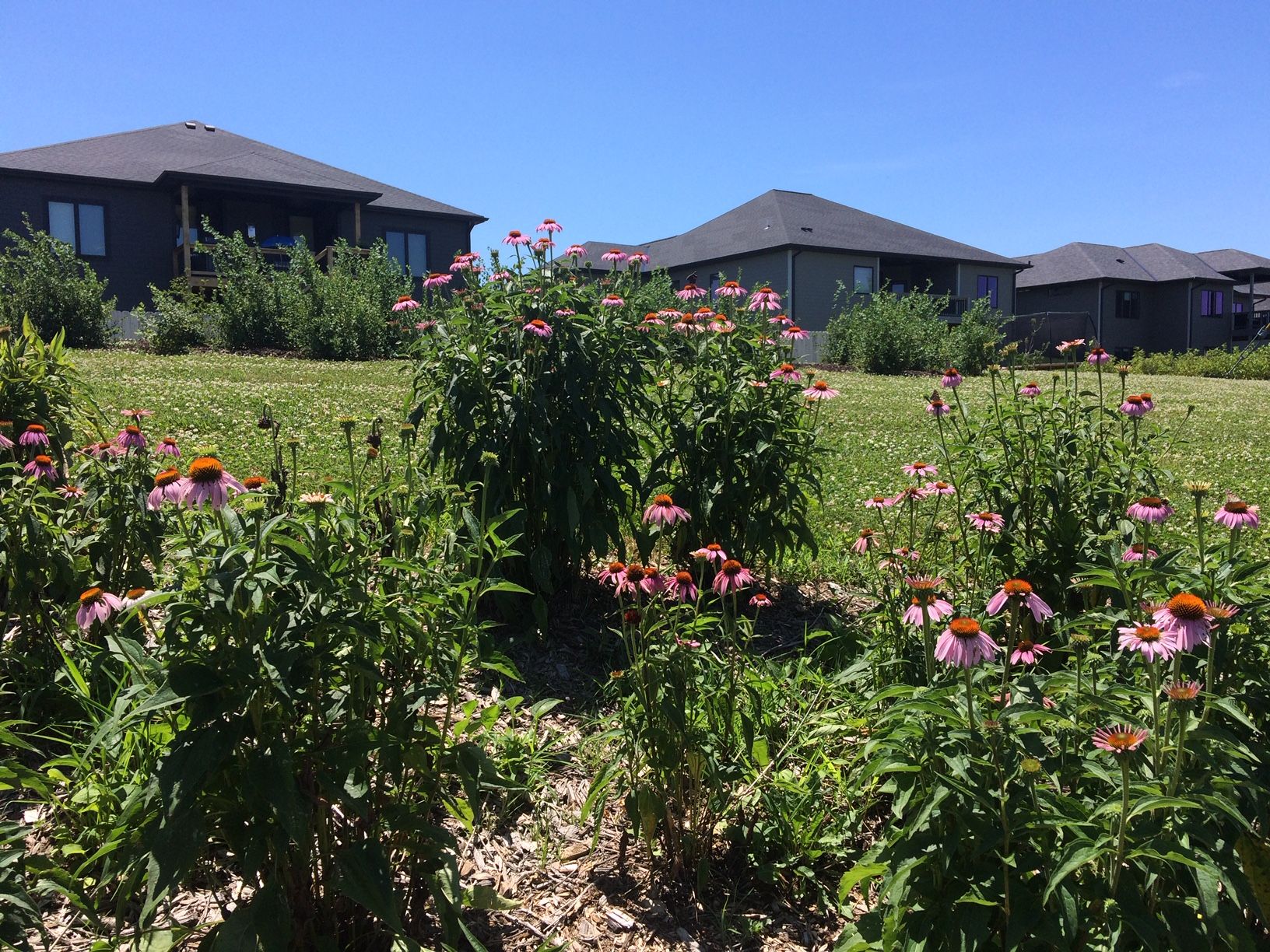 The Vintage Heights Pollinator Greenway blooms in the spring!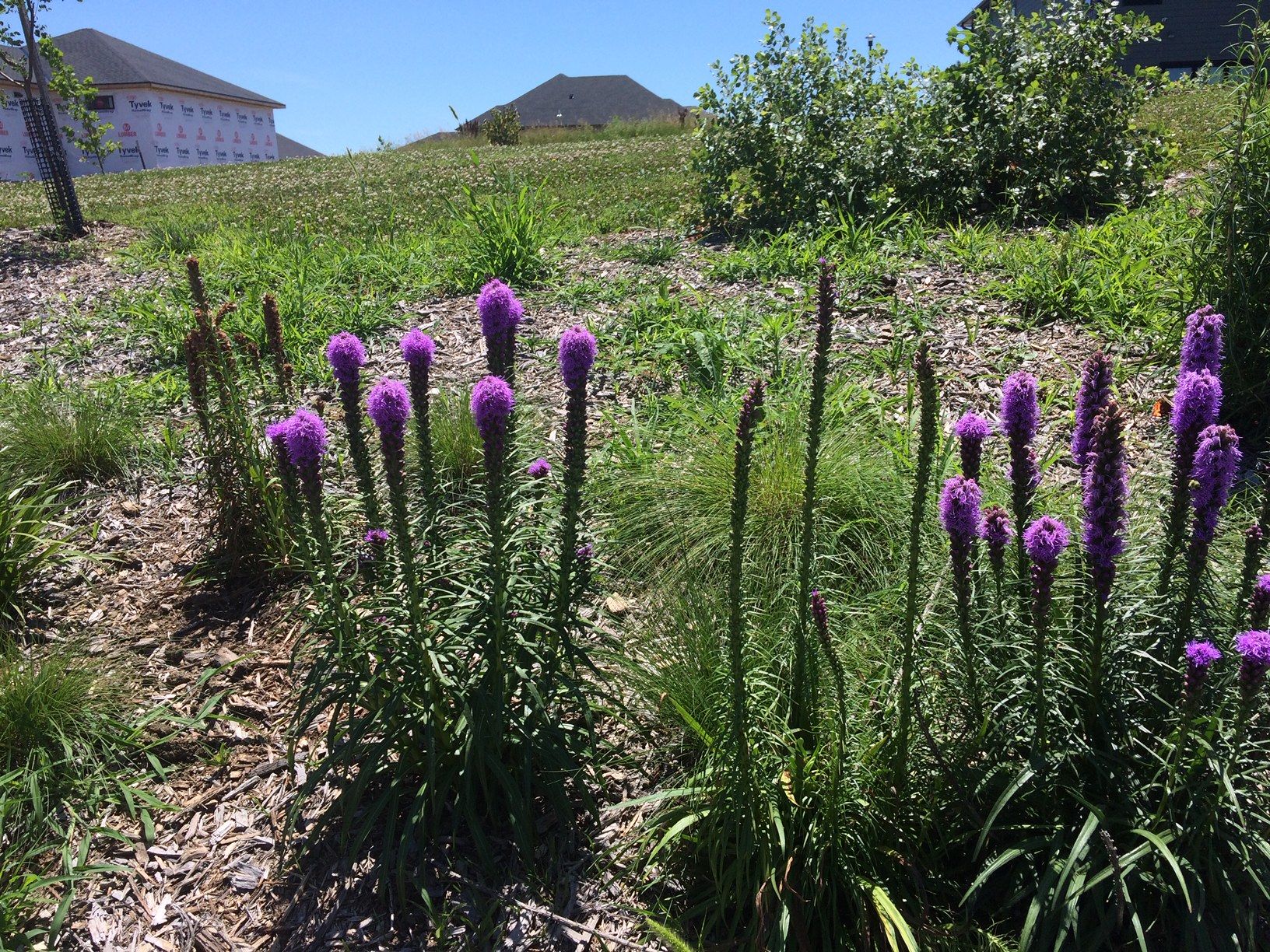 Summer color in areas of new construction.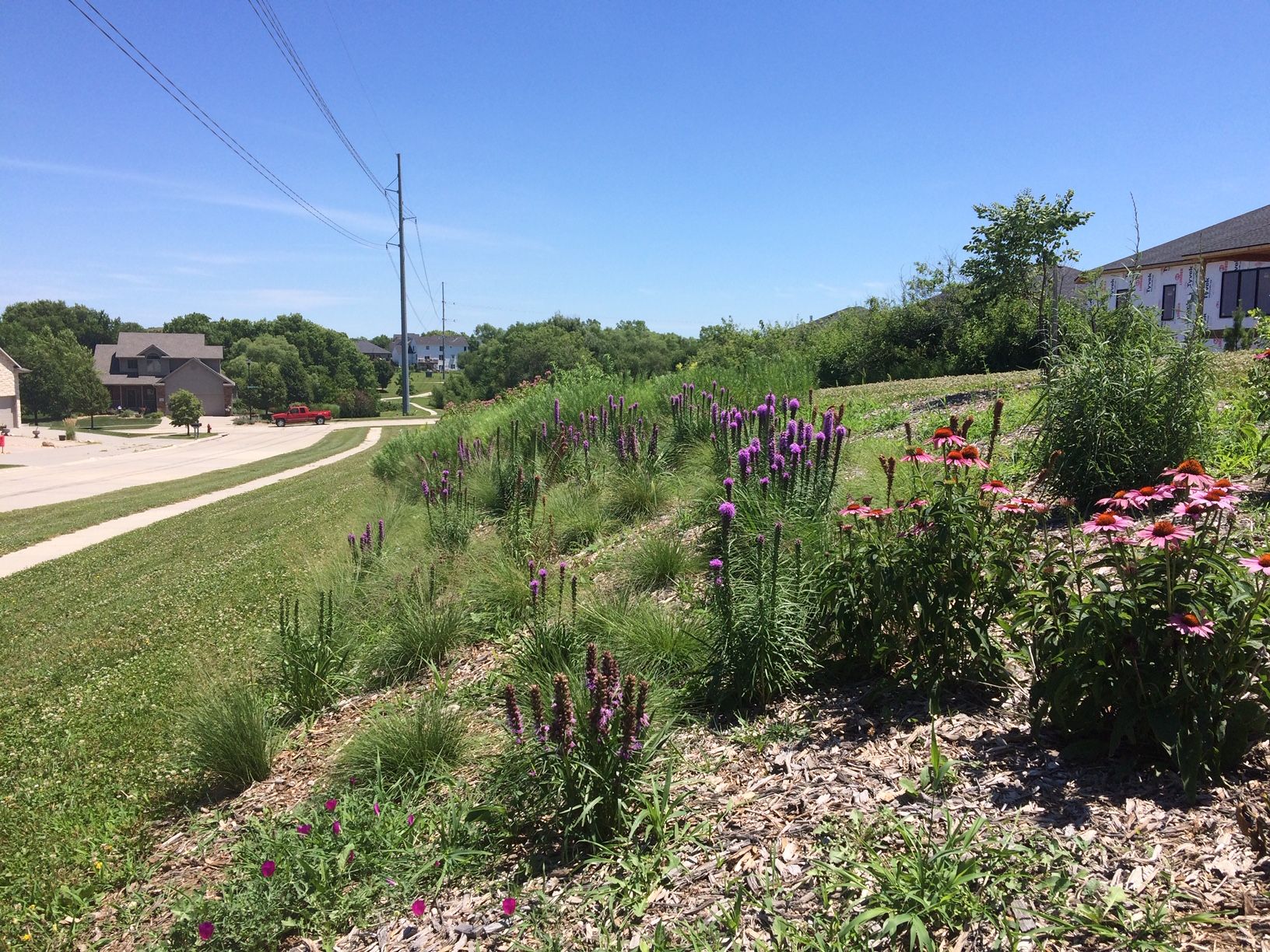 Neighbors maintain the beautiful common spaces of the neighborhood.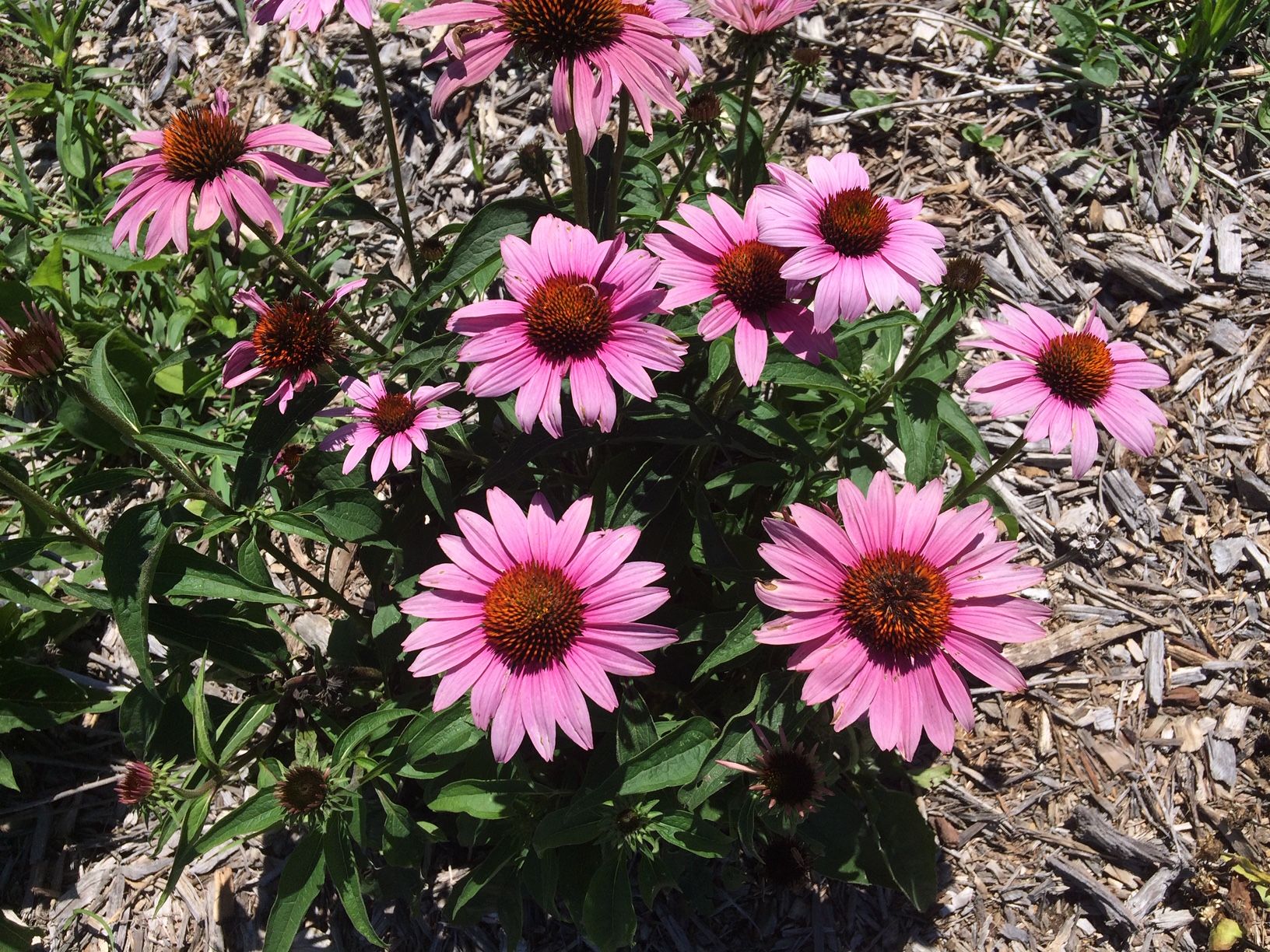 As Bob Ross would say, "Happy Little Flowers."