Drive By Concert to Raise Money for School Protective Equipment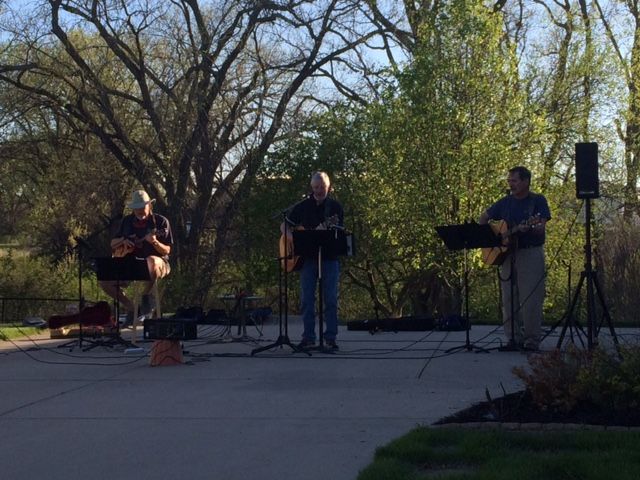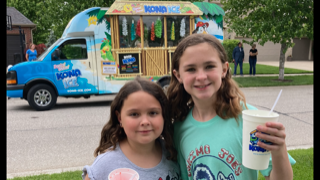 The Vintage Trio is set to perform at the corner of 88th and Cuthills on Saturday, August 15th at 7 PM. The HOA will be collecting monetary donations for the staff at Kloefkorn Elementary School to buy personal protective equipment for their classrooms. Drive by, walk by, or bike by and listen to a few tunes, make a donation if you are able and remember that social distancing! We ask that folks stay for a few songs so as not to crowd the streets and neighboring lots. 
Kona Ice will be on hand and will offer up FREE Kona Ice's for the first 50 people who stop by! 
Vintage Heights Fall Movie Night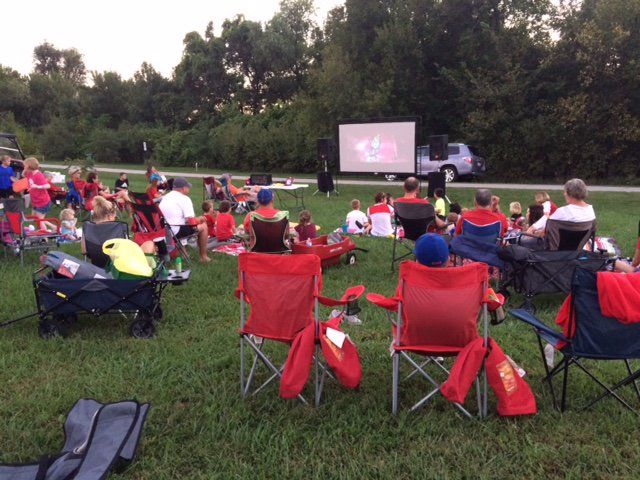 We are holding our third annual Fall movie night down at Mendoza Park on Sunday, September 6th at 7:45 PM.  Unfortunately, we didn't make it to the feature film last year as the thunder and lightning took over and we had to pack it in early. The good news is that we have the license to show the movie for a year and we plan on showing it this fall. The film will be Goosebumps 2- Haunted Halloween. There is plenty of room to spread out so we ask that folks use social distancing and make this a great, safe event for everyone. 
Need Your Street Tree Trimmed or Replaced?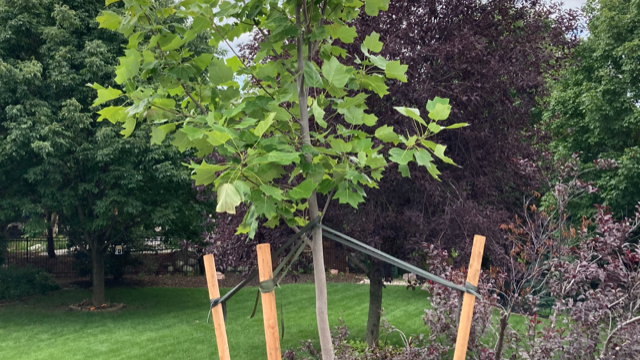 Vintage Heights Street-Tree Replacement Program
With each new home built in Vintage Heights, the City requires the developer, through a contract with local nurseries, to plant trees between the sidewalk and curb.  Depending on the size of the lot, 1 to 4 street trees are planted.  If a street tree dies within a one-year guarantee period, the City requires the developer and nursery to replace it. If a street tree dies outside of the one year guarantee period, the resident and City share cost responsibility for replacing the tree. To enhance the overall appearance of Vintage Heights development, the Vintage Heights Home Owners Association has set forth the following requirement supported by a City voucher value of $225.
1. Single-family dwelling paying Class A dues ($125.00):  $225 City voucher + $50.00 homeowner contribution = $275
2. Townhome dwelling paying ½ Class A dues ($67.50):  $225 City voucher + $50.00 homeowner contribution = $275
This will provide a 1.0 - 1.5-inch diameter (depending on the variety) replacement tree from Campbell's Nursery.  This pricing is for street trees only and includes planting, a 1-year guarantee, and all applicable sales taxes.  This is a special price and a limited offer.  We anticipate a spring/fall planting for this special program.  This cost-share program is limited to four trees per household, and is based on the City's recommended spacing.  There is a one-time replacement guarantee per tree.  If you wish to replace your dead street tree using the VHHOA Cost Share Program, please follow these steps:
* Call Lincoln Park and Recreation at 402-441-7847.  Then press "0" to reach City Forestry Department.  Report your dead tree/trees, and request a $225 voucher to be used toward the purchase of each of your replacement parkway trees.  The City Forester will inspect your dead tree, will mark the curb with red paint where the replacement tree should be planted, and will advise replanting the same variety or will give you one or two other "specific" varieties you may choose for your replacement.
* When you receive your voucher(s) please contact VHHOA board member Jane Heinz (402-484-7273) heinzj01@aol.com. Then mail or deliver your $225 voucher & your $50.00 contribution to the VHHOA contact before your tree can be replaced.  Your contribution will be deposited with VHHOA.  Your voucher will be forwarded to Campbell's Nursery.  After planting the tree, Campbell's Nursery will bill VHHOA for the cost of the replacement tree.  Time of planting will depend on when VHHOA receives your contribution and city voucher, availability of the variety you choose from Campbell's Nursery, and the best time to plant for optimal tree survival.
  Street Tree Trimming Information
We have noticed that many street trees in the neighborhood could use a little love. Many have branches hanging over the sidewalks, making it difficult to walk. If you would like to have some routine pruning, you can call Community Forestry, a part of Parks and Recreation at 402-441-7847 or email them at LGrueber@Lincoln.ne.gov for Lorrie Grueber, the City Forester. It is possible that they will grant you permission to do the pruning yourself if they are getting behind. 
Want to Join the Landscape Committee?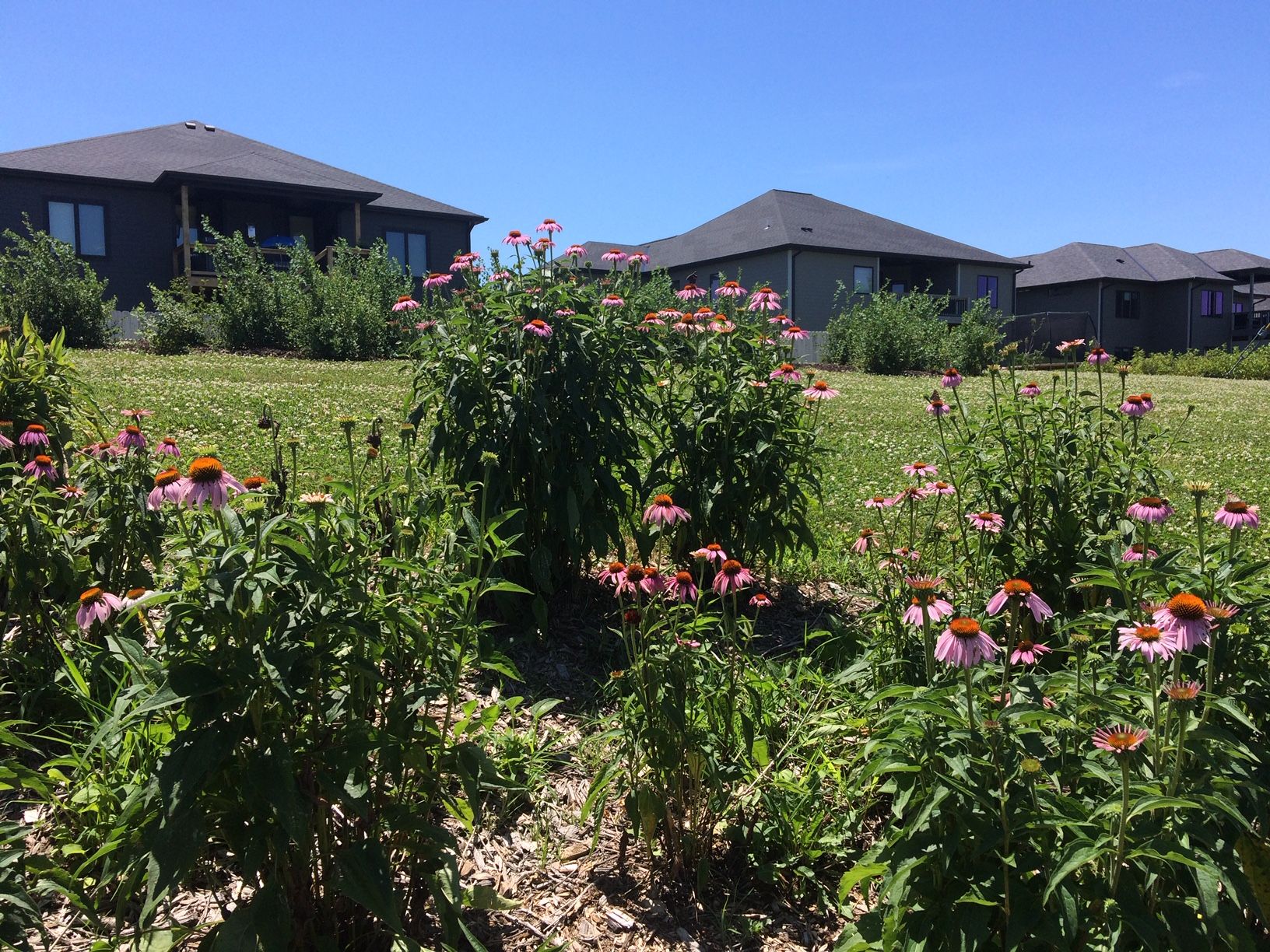 The VH Landscape Committee is always looking for help with both small and big projects. Vintage Heights has award winning landscaping in the state of Nebraska and this is all due to the work and vigilance of our landscaping committee. As the neighborhood grows, so do our projects. We are looking for folks to who want to spend a few hours here and there to do plantings, weed and help with special projects. This is a great opportunity to work alongside some fun and dedicated neighbors. It is also a great way to exercise and and spend some time in retirement or while waiting for the kids to come home from school. If you are interested contact Dan Wheeler at dwheeler8939@yahoo.com to learn more. 
Fall Clean-Up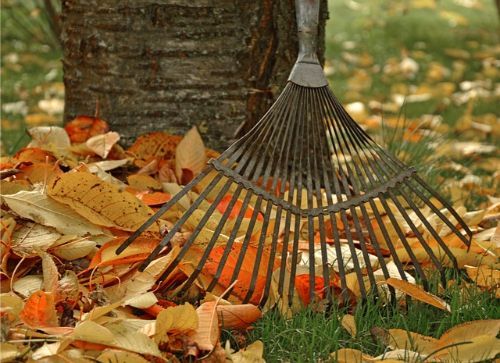 Fall clean-up is going to work a little different this year. Rather than having an organized date and time we are simply asking neighbors to pick up while out on walks. If you need gloves, grabbers or bags we are happy to provide them. Just reach out to us at vintageheights@gmail.com and we can accommodate you. 
If you have never participated in a spring or fall clean-up in Vintage Heights then now is your chance to jump in. We welcome the whole family to participate and this is a great way to teach the kids about community involvement and taking care of your neighborhood. We encourage people to clean up around the perimeter of the neighborhood, up and down the bike trail and around Mendoza Park. Since we missed the Spring Clean Up there is more trash around the neighborhood than what is typical. This is also a great experience for your kids if they need volunteer hours for a club or organization, and for high schoolers who need volunteer hours for a class. 
If you want to paint your fire hydrant we have paint!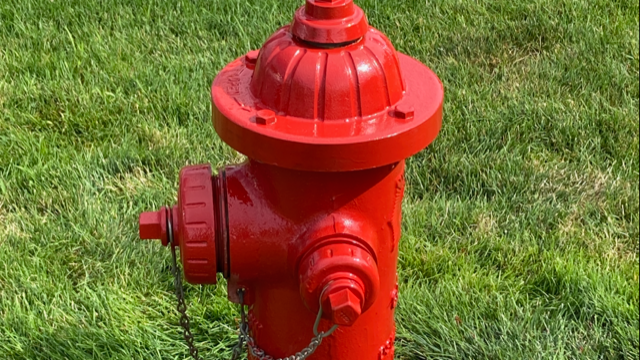 Vintage Heights neighbors have responded favorably that they are interested in painting the fire hydrants that sit on their lots. To date, will have had families paint 12 hydrants across the neighborhood. If you would like to paint yours, please let us know as we have paint left over. We ask that you simply clean the hydrant with a mild soap and water, use the paint we have, and not paint the threads on the hydrant so that it can be opened. We have found that using a little WD 40 will take the paint off of you or your kid's hands as it stays on for weeks otherwise. We thank all who have painted them so far. We plan on getting some more paint in the spring and letting folks have an opportunity to continue to paint them in the future. Send a request to our gmail account if you want the paint dropped off at your house!
Boy Scouts Paint 30 Fire Hydrants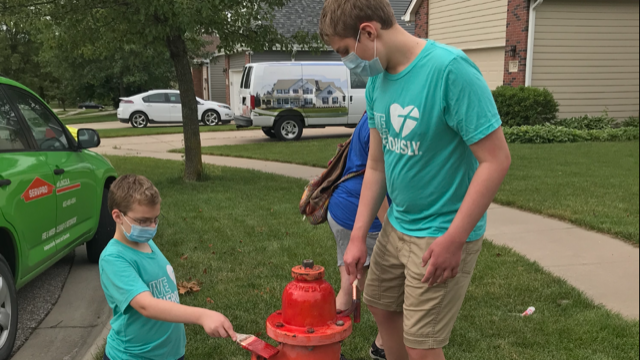 The Vintage Heights HOA was the sponsor of a young man's Eagle Scout project this past summer. A group of scouts painted 30 fire hydrants around Vintage Heights on a warm, Saturday morning in July. We thank them for their service to our neighborhood.
"Vintage Frights" in October!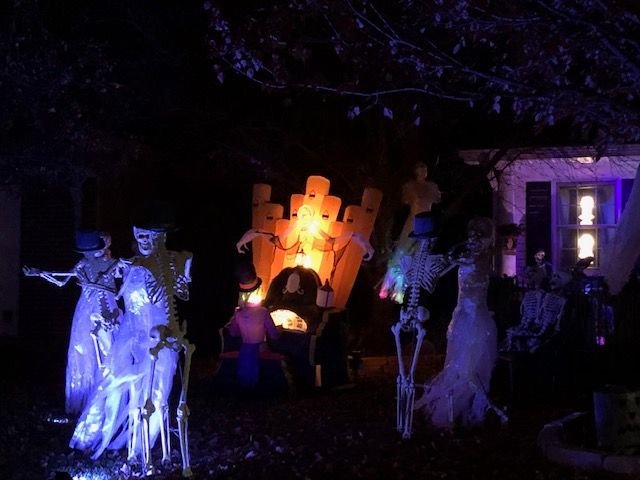 Who has the best Trick-or-Treat neighborhood in Lincoln? We do!
Halloween brings out kids from our neighborhood and across Lincoln to celebrate Halloween. Once again, Vintage Heights transforms in October to "Vintage Frights" as everyone gets into the Halloween spirit. Lights will be going up, and neighbors are putting up their decor to make this the best neighborhood Halloween ever! 
Once again, we will be having a Halloween Decorating Contest so start putting out your lights, spider webs and graveyards. There will be three winning houses again this year for the best of the best. 
Winner's will receive a $50 gift card to one of our neighborhood restaurants. You can start putting up your decorations anytime. Winners will be announced October 30th allowing plenty of time for bragging rights on Halloween. 
"Vintage Holidays" in December.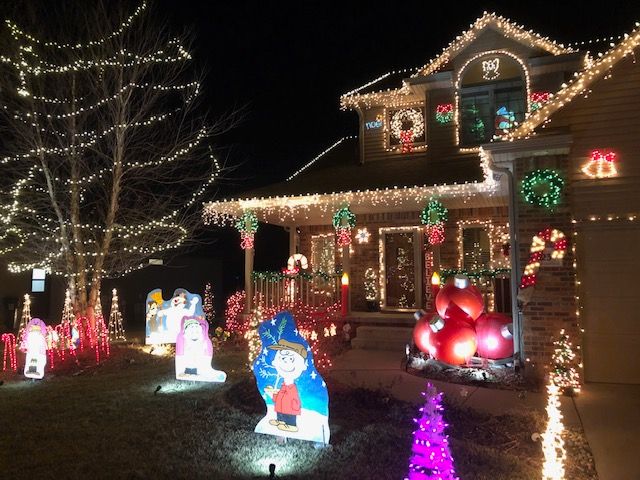 December really is the most magical month in Vintage Heights as the neighborhood transforms into "Vintage Holidays".  What a great place to drive around with your hot cocoa and enjoy the seasonal lights and decorations. We hold an annual lights contest with three houses taking the prizes for Most Original, Best for Kids, and Best All-Around. Gift cards go to the winners before New Years!  
Back by popular demand, we will feature lights at the entrance to 88th and Old Cheney as we have electrics available to us at that entrance. 
Gentle Reminders
Recreational Vehicles and Trailers allowed in your driveway 14 total days per year!

Want to help traffic flow? Keep your vehicle safer? Park in your garage or driveway.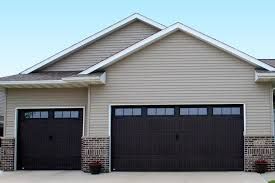 9 o'clock routine! Lock your doors and close your garage.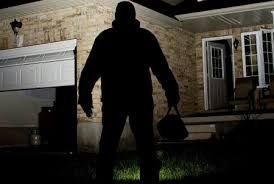 New to the Neighborhood? You pick your trash provider.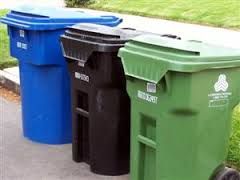 Reminder, Association Dues should be paid January - April.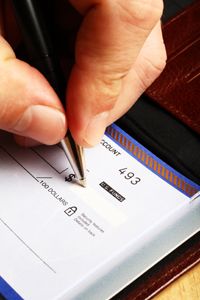 Get your poop in a group. Pick up after your dog.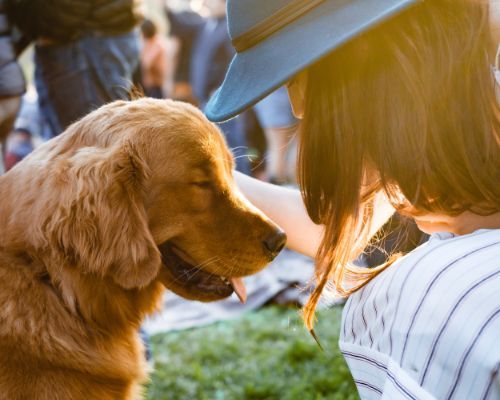 Neighborhood Garage Sale to Resume in Spring of 2021!