Annual HOA CANCELLED Due To COVID-19 Concerns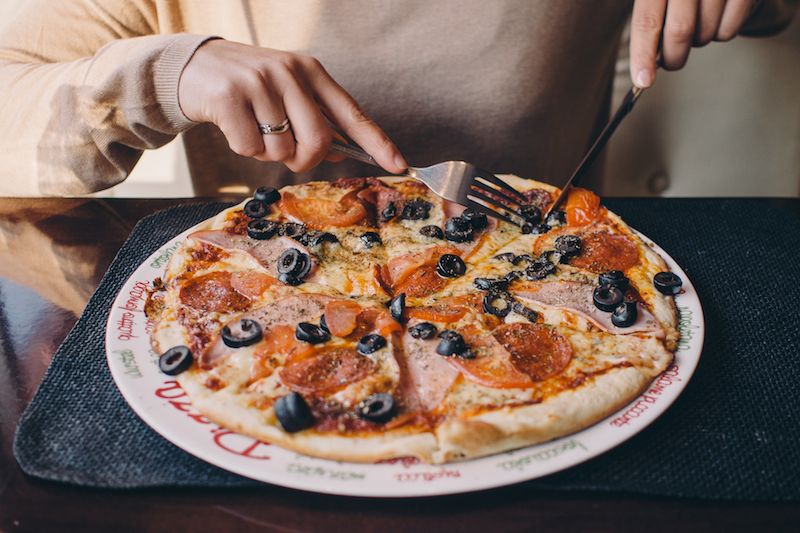 The Annual HOA Meeting will be cancelled this year due to Coronovirus concerns. Our meeting site at Kloefkorn Elementary was unavailable to us due to school closure and we have been advised to have no more than 10 people in a setting at a single time. To protect the health of our neighbors we are including the information that we would have shared at that meeting in this newsletter.  
Spring Neighborhood Clean-Up Cancelled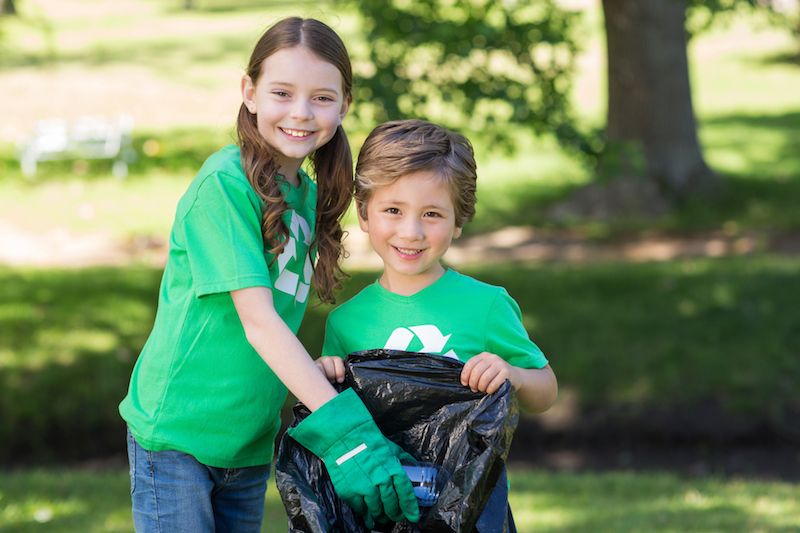 Even though we know that you are likely getting cabin fever from being cooped up in the house with the kids we are needing to cancel spring clean-up this year as we don't want anyone getting a negative exposure to trash they would be picking up. If you choose to pick up litter on your neighborhood walks, we would encourage you to wear gloves to avoid exposures. 
Remember Social Distancing When Out For Walks!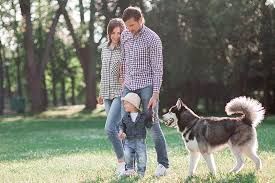 NEIGHBORHOOD GARAGE SALES JUNE 12-13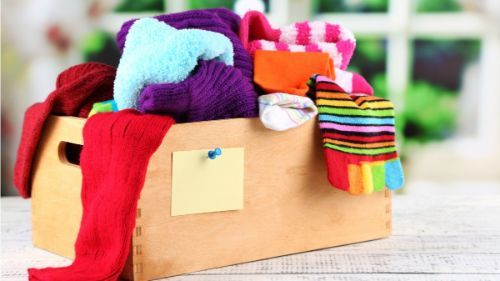 Neighborhood garage sales are scheduled for Friday, June 12th and Saturday, June 13th from 8-3 PM unless we are forced to move these dates due to public health concerns.  You may have your sale longer or shorter if you choose. Over the years we have found the best advertising is to put your sale on our Facebook page or on NextDoor. If anyone is interested in putting together a map of participating houses then please reach out to us on the website. 
Kids Entrepreneur Day on Saturday, June 13th!

Calling all neighborhood kids! This is your shot to make some summer money and show off your skills. Vintage Heights will be hosting a Kids Entrepreneur Day on Saturday, June 13th from 10-12 to coincide with the neighborhood garage sales. This is your opportunity to set up your lemonade stand, pet washing, car washing, fortune telling, hair braiding, seed selling, baked goods stand, lawn mowing, bracelet making, dog walking or whatever idea you can come up with. With all of the additional traffic coming in for the garage sales you are bound to make a small fortune. Additionally, the association will be giving out prizes for the best businesses! You don't want to miss out on making the adults an offer they can't refuse.
Note: If Garage Sales are later cancelled for health reasons, then this will be rescheduled as well. 
July 4th at Mendoza Park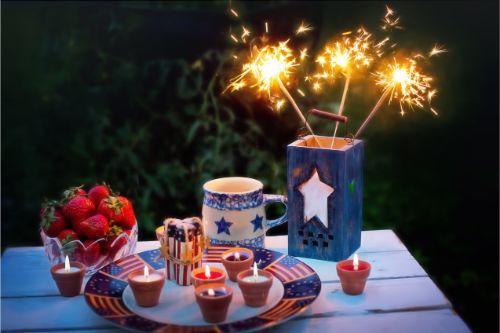 Come down to Mendoza Park on the Fourth of July to celebrate the holiday with neighbors and fun. The schedule is as follows.
9:30 Parade with kid's bikes starting at the corner of Blackstone and Benzinger. 
9:45 Carnival at Mendoza Park. Fun and games for the kids, coffee for the adults and donuts for all. 
10:30 Free Picnic lunch at Mendoza. Hotdogs, chips, water and desserts. 
Happy July 4th!
Neighborhood Landscaping Update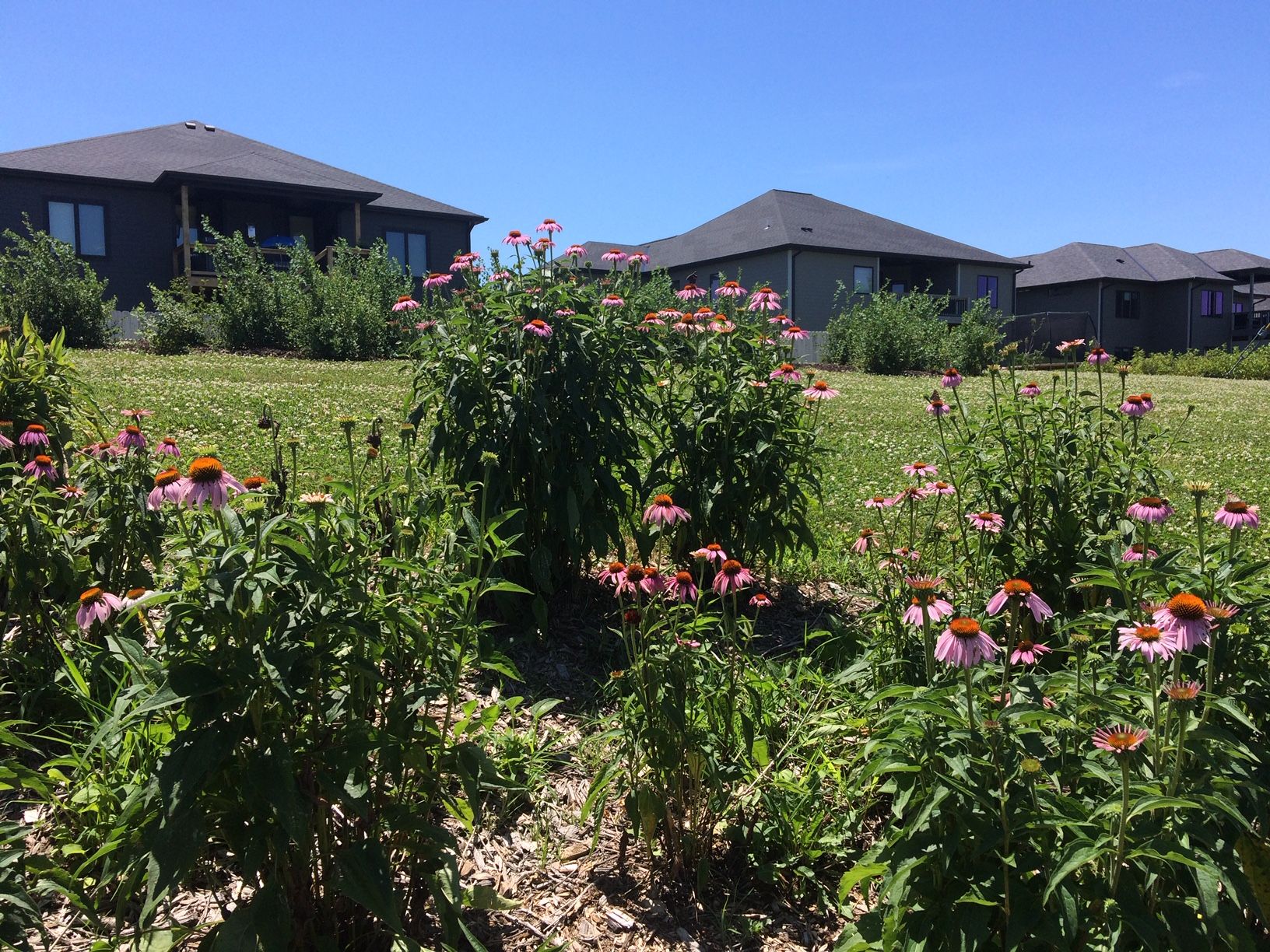 The VHHOA Landscape Committee plays a major role in managing and improving our 40 acres of green space. Accomplishments include planting 150 trees of 48 varieties which are well adapted to our climate. We also planted over 2200 plants in our Pollinator Greenway straight west of the Mendoza playground. Not only do these plants beautify and increase diversity, they help control water runoff and soil erosion. The VHHOA, a Nebraska State-wide Arboretum affiliate, in 2019 was awarded the Community Landscape Award. We have a couple more environmental projects coming this spring. If you would like to help we are looking for volunteers who want to help. If interested contact the gmail account at vintageheights.net
Lenten Rose Growing in the Neighborhood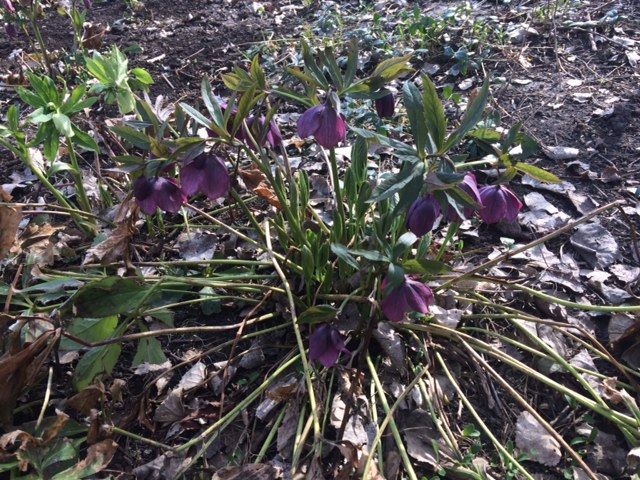 Pond Improvements Completed Soon!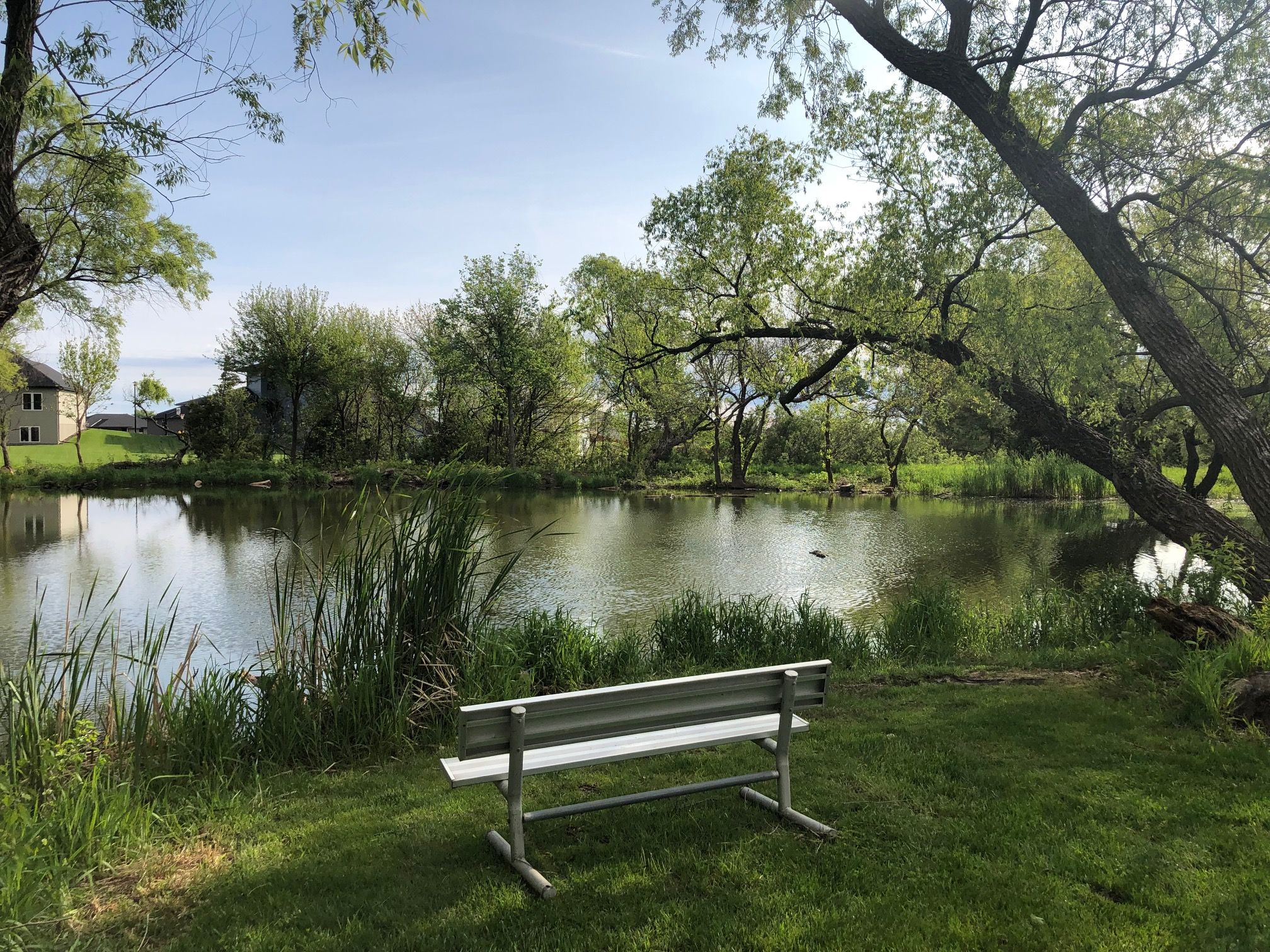 The improvements to the neighborhood pond will continue through the Spring and should be completed by early Summer. The HOA has spent considerable time and effort focusing on the sustainability and beautification of the pond area for the enjoyment of the whole neighborhood. The surrounding neighbors in that area have been wonderfully patient with the coming and going of construction vehicles and tree and debris removal around their properties. We anticipate that neighbors will likely want to go and see the pond this summer and spend some time there. Although the pond is in a neighborhood common space it is surrounded by private properties. We would ask that folks, especially kids on bikes, not cut between neighbors houses to get to the pond, but to approach it from the common space on either Glass Ridge or 98th Street.  Remember that dogs are to remain on leashes at all times around the pond area. Additionally, at the request of the HOA board, the pond will be closely monitored by the surrounding neighbors, and we ask for everyone to please be respectful of private property when going back there, not engage in vandalism, hurt wildlife or engage in purposeful destruction of the common space. 
Boy Scouts to Start Painting Fire Hydrants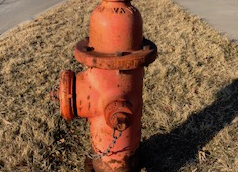 The HOA has gotten approval from the City Water Department to paint our neighborhood fire hydrants. The majority of the hydrants in Vintage Heights are in serious need of a fresh coat of red paint, and the HOA believes this helps with both the aesthetic of the neighborhood as well as promotes neighborhood safety. As a part of our desire to make Vintage Heights a great place to live, and to show our community spirit, we have been working with local Boy Scouts to paint many of the hydrants as their Eagle Scout projects. Starting this Spring, you will see groups of scouts out painting many of the hydrants. So far, we have negotiated with the scouts to paint 30 of the neighborhood hydrants. They will also be testing to make sure the hydrants are in good working order with a wrench provided to us by the city. Our plan is to start with the hydrants located on the entrances to the neighborhood with the highest visibility and work inward. If you and your family need a COVID-19 quarantine project to do then you are also welcome to paint the hydrant that is located in your yard and on your street at your leisure. If you are interested in painting a hydrant it must be lightly cleaned (not pressure washed), painted bright red , and you should NOT paint the threads so that it can be opened in an emergency. 
Treasurers Report
Overall, the VHHOA remained financially healthy through 2019, operated in the black, and we were largely able to maintain the desired retained earning emergency funds necessary to keep dues static despite some unforeseen increased expenses caused by nature and special need projects in the neighborhood.  
Dues receipts remained fairly level as compared to FY 2018, with just a slight increase.  
Total income was down due primarily to the fact we had received a large reimbursement from grant funds pursued in FY 2018 for improvements the VHHOA had fronted for common area developments.  These funds included reimbursement contributions for expenditures made primarily on the pollinator greenway.
Expenses for the year were up.  The bulk of this increase related to common area maintenance costs that increased in FY 2019 due to increased expenses on snow removal and other maintenance projects that were atypical from past years.
A review of the expenses by vendor bears this conclusion out.  The VHHOA's top expenses in FY 2019 were: 
Campbell's Nurseries & Garden Center (spring cleanup, fall cleanup, treatment for wild cucumber, treatment for buffalo grass and turf, as well as other typical maintenance items)
DeBusk Lawn Care (regular mowing in the common areas as well as some special tree removal projects near the pond on located North of Napa Ridge Drive)
Tri-Point Tree and Landscaping, LLC (other necessary tree clean up and removal)
Annual bookkeeping services, and 
Yardworx Lawn and Landscape, LLC (snow removal).
Smaller, but noteworthy, contributors to the VHHOA's increased expenses included added event expenses (amenities, licenses, rentals), the construction and installation of storm drain covers along 98th Street, and sums paid to Firespring for the creation, implementation and support associated with a new website capable of providing the VHHOA with increased electronic efficiencies.
Given these increased costs, net income for the VHHOA was down from FY 2018, however, the VHHOA did not operate at a loss.  As of December 31, 2019, the VHHOA showed total assets at nearly 148% of single year dues receipts, which represents a 3.5% increase over total assets for FY 2018.   
Current vendor contracts with Campbell's Nurseries & Garden Center, DeBusk Lawn Care, Yardworx Lawn and Landscape, LLC (snow removal) and for bookkeeping services expire March 31, 2021.  The VHHOA will work on obtaining competitive bids for these scopes of work and services this upcoming fall.     
Try to park in your garage/driveway to help traffic flow with street sweepers,buses, garbage and landscaping trucks and make the neighborhood aesthetically pleasing!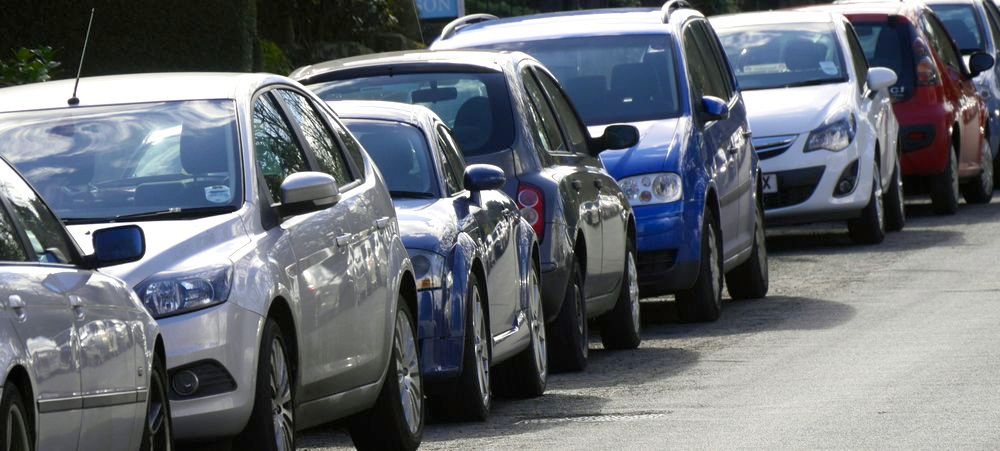 Remember the 9PM Routine! Shut your garage and lock your doors. This helps us keep thieves out of the neighborhood!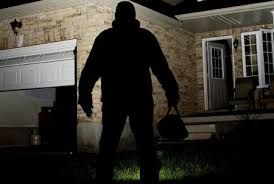 Please remember that you are only allowed to keep boats and utility trailers in your driveway for 14 TOTAL days each year.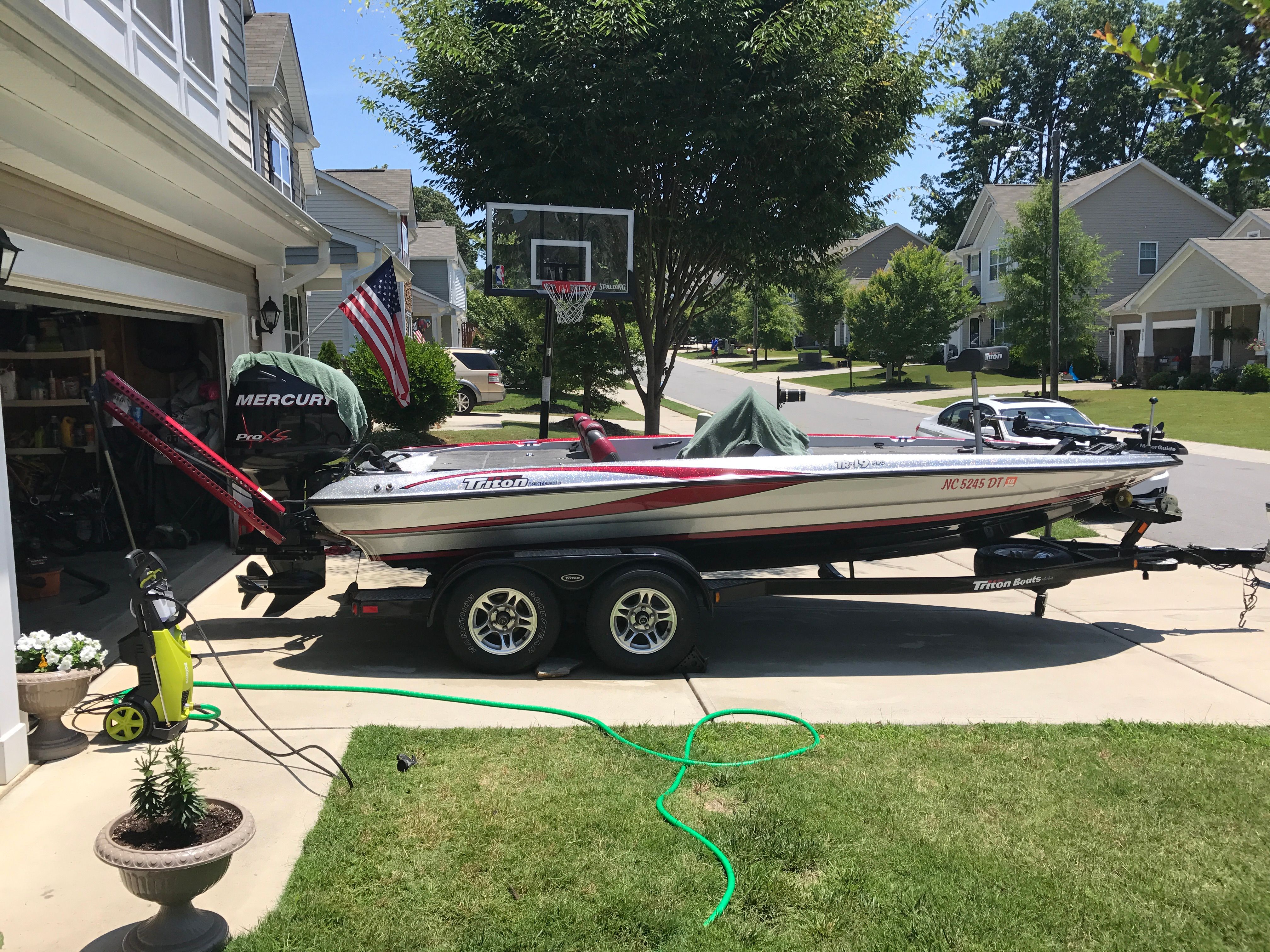 Parks and Rec have advised us to stay off of the Mendoza Playground for the Time Being